Illustrations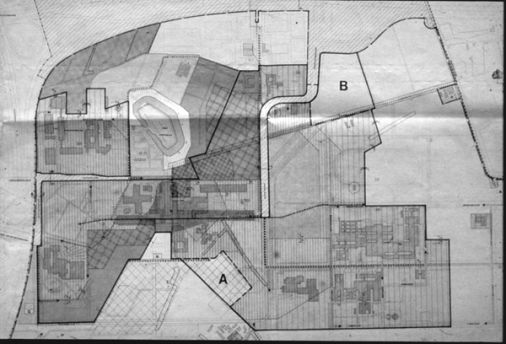 The cross-hatched parts represent the residential areas which caused the controversy between the city and the university.
Notable is the fact that this plan already contained the concept of multi-storey car parking (cf. the passage on traffic, transportation and parking, page 35) motivated by limitations on the availability of space. At the time the parking standards (based on a ratio that relates the number of parking places to the number of sq. meters built in a given area) was twice as luxury as the standards that came into use during the mid 1990s.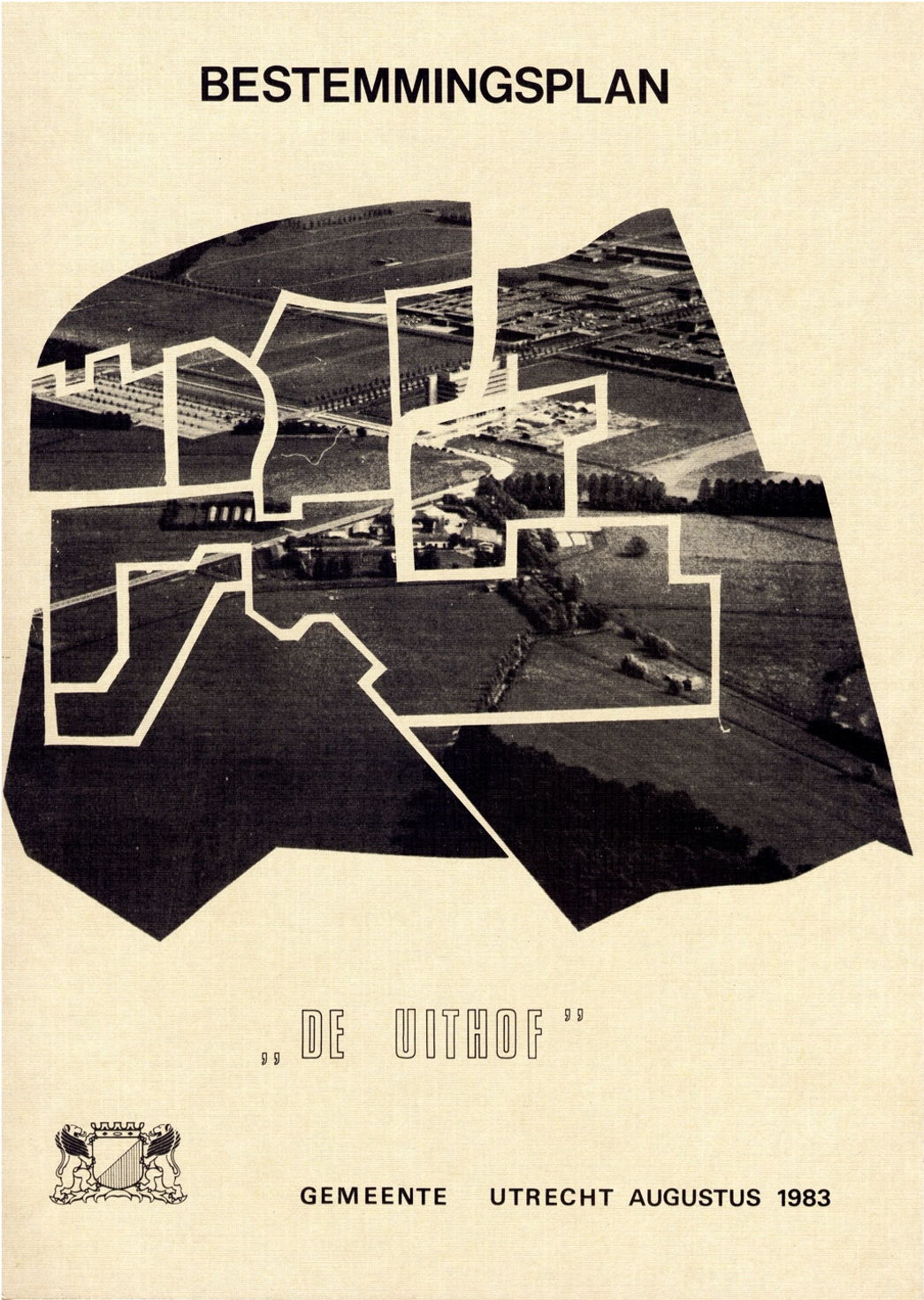 This planning document, 'Bestemmingsplan 1983' was agreed upon by Utrecht City Council on May 26th 1983.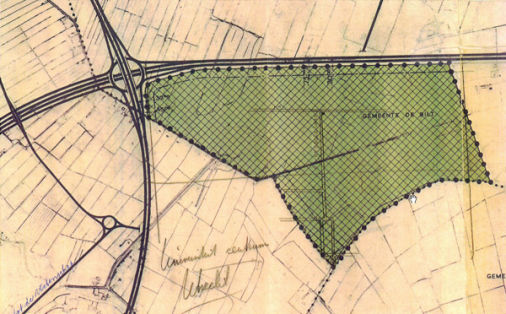 October 26th 1960, the council of De Bilt approved of the outline of the spatial planning document for 'De Uithof' i.e. that part of the area that belonged to De Bilt, in order to facilitate a proper start of the development of 'De Uithof' as a university campus. The States of Utrecht ratified the plan Juli 24th, 1961. This document regained relevance after 1989, when the Utrecht plan of 1983 was turned over by the 'Crown' regarding two residential areas.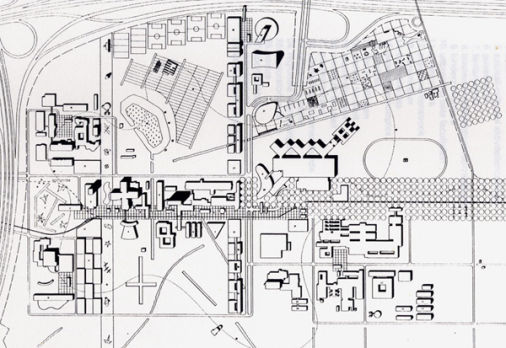 The drawing below shows the final version of the sketch Uithof2000 in which the new concept of the central axis ('Padualaan - Heidelberglaan') is introduced. It was conceived to be a boulevard on which public transportation (tramway!) was present. Just right of the centre the new Academic Hospital can be seen, more or less equivalent to the actual buildings that officially opened in 1989.